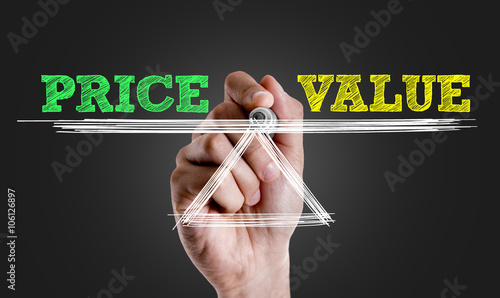 It's a common question that has been asked over a million times by business owners and freelancers across the world. That question is "How much does web design cost?" Unfortunately there isn't one set answer for any company; however we can go into the details about how this cost is estimated and how you can figure out a little bit on your own how much it'll cost you to make a website for your company
The first thing that needs to be considered is what type of website you're trying to get built. If it's meant to sell products, that's called an e-commerce website. These typically cost a bit more than other websites because it takes more time to upload lots of products to your website.
If you know whether your website is meant to be a blog, a service-type website (such as for a dentist or plumber) or an e-commerce website, that would be a great place to start. Tell this to your web designer.
The next thing to ask is how many pages you need your website to be. For service websites it typically includes a home page, about page, service page (sometimes a few service pages) and a contact page. A simple layout with 5 pages shouldn't ever cost you more than $5,000. You can also find services that are much less expensive that will only run you about $500 (and in some cases even less, depending on how much you care about quality).
If you have an e-commerce website, that can run you anywhere from about $1,000 as much as $30,000, depending on how many products you need uploaded and the quality of the website. Someone with 10,000 products is likely going to end up in the higher price range.
Another very important factor to consider is content and SEO. Your content is something you should provide if you want to save money. It could cost you a fortune to hire someone to write content for you and to purchase stock images. In fact, you could spend tens of thousands of dollars on content alone! So by providing your own content, you can help speed up the process of the web design and also save some money.
As for SEO, this is typically an ongoing service that charges anywhere from $500/mo to $10,000/mo depending on how competitive your market is. One way to avoid monthly fees is to do your own SEO and track it with Majestic SEO or a similar service.
If you're looking for a new custom design that would require a lot of web development, you're going to end up in the higher range of web design costs. Simple WordPress templates, or a Joomla website will cost you much less and provide you with almost the same quality of work. On average, a website will cost anywhere from $2,000 – $20,000. The more work you give your web designer, the more he's going to charge.
Probably the best way to find out the cost for a new site is to simply ask a web designer for a quote. Some people are hesitant on doing this due to the belief that they'll receive a lot of sales calls. It should be noted here that you aren't likely to run into that with web designers.
If you're thinking about hiring a company overseas to do your web design, we encourage you not to do this. Hiring a company overseas can be very risky and can cause you a lot of trouble in the long run. There are many companies who do this, but they do it primarily through large white-label companies that provide overseas web design as a service to web design companies.
If you hire a freelance web designer overseas to take care of your web design, you risk the possibility of them stealing your credit card information, your personal information and much more. You also risk the possibility of making an advance payment and not receiving anything in return. Another major risk is that the person designing your website might provide you with the same website they had already built for another, or even a low-quality website etc. The list goes on.
Be safe in your web design ventures. Don't work with a company solely on the criteria of price and web design costs. Find a reputable company that appeals to you, contact them and see if they seem like the guys to do the job for you. Having a good quality web designer on your team is priceless!